Bass Creek Resort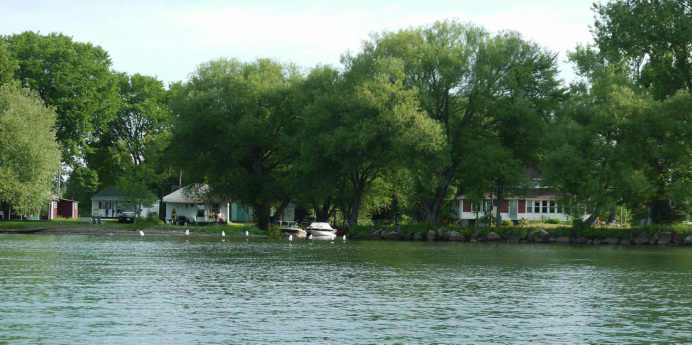 Bass Creek Resort is located on one of the finest shores of Lake Manitou and has been operating as a fishing lodge and summer retreat for more than one hundred years. Lake Manitou is the largest lake on Manitoulin Island, which is the largest freshwater island in the world.

Bass Creek had been operated by Jewell and Cora McCulligh and their family for over sixty years but in late 2011, Mr. McCulligh sold Bass Creek to Ted Semadeni and his family, who have a camp down the road. Ted and his wife Cathy Crang have been coming to Lake Manitou for over thirty years.

Many longtime guests expressed an interest in continuing to vacation at Bass Creek so Ted and his family decided that they'd operate Bass Creek during the summer season. Even though there are nine cabins at Bass Creek, occupancy has been capped at a maximum of four cabins at once, which makes it easier for us to manage, and which enables our guests to enjoy their holidays in a very private and quiet setting.

Please feel free to contact us if you have enquiries, if you are interested in booking for the summer 2021 season or if you wish to be added to our email distribution list.



---